Holiday Gift Guide: things for the home
Let's be honest, our houses and our bodies are in need of a much needed bit of love. We've got 1997's Glastonbury poster on one wall and nothing but chemically made shampoo and body wash in the bathroom. We're solving that problem with a few bits for the home and body to suit any budget; without further ado.


10 LITRE STOVE TOP ALL GRAIN BREWING KIT

From: £99
Firstly, an admission. Massive Brewery is operated by one of our staff (Steve Gray) who started this as a little hobby! Massive Brewery is actually a tiny stove-top all grain home brew kit. It fits in a little box and can be used to make some amazing beers – Steve made a little video to explain the kit here the kit comes with everything you need to start making beer at home!
Get homebrewing here.

---
CYNTHIA SYLVIA STOUT SHAMPOO

From: £4.50 for 100g

Made by the guys at Lush this is a shampoo made with half a bottle of beer, essential oils (they make it smell great), some yeast (conditioner), balsamic vinegar and a dash of lemon juice. The result is shiny beautiful hair. It's your round.
Get it here.

---
FICTIONAL BEER POSTER


From: $28/£17.50

PopChartLab is quite simply the greatest marketplace for up and coming designers to showcase their creations – this poster is no exception to the rule. This poster is sure to leave you in Schnitzengiggle (beer festival beer) or make you think about grabbing a Duff (Simpsons)!

Grab the poster here.
---
BREWBOT


From: £175 to £475 (for the full kit)

Brewbot is the smart brewing appliance that works with your smartphone to take the attention away from ingredients and puts the emphasis on your recipes therefore giving you the time to do what you want.
---
GROWLER LAMP KIT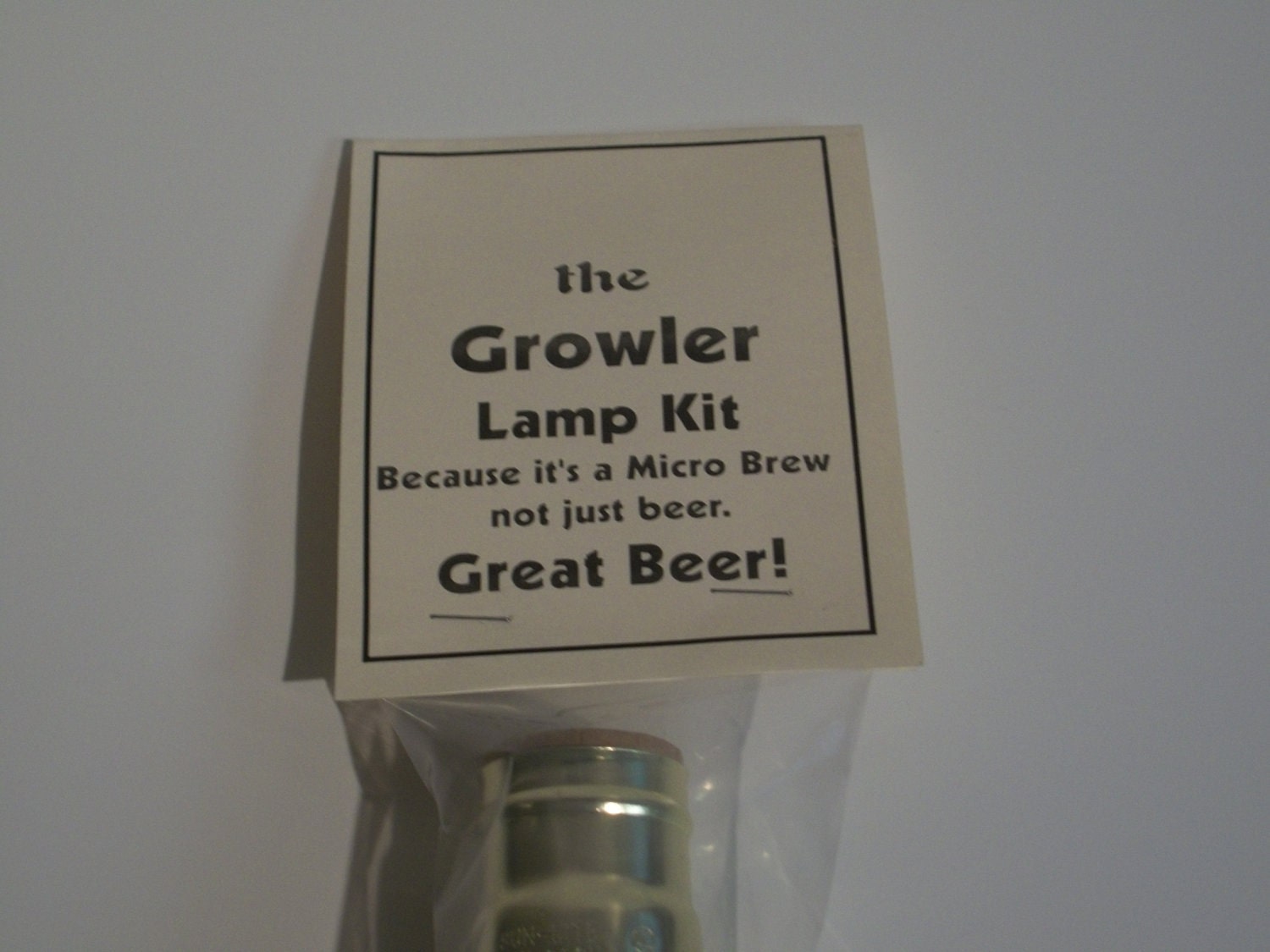 From: £12.74
A little kit to turn your unused growlers into beautiful light fittings!
Get it here

---
Any other recommendations for gifts? Just drop a comment in the box below!
Comments